Profile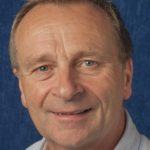 Angus Gallie
Curriculum Vitae
Education:

Allan Glen's Secondary School, Glasgow (1968 - 1973); Glasgow College of Technology (1973 - 1976); University of Strathclyde (1977-1979)

Qualifications:

BSc in Mechanical Engineering.

Work History:

Current job: - UK Astronomy Technology Centre (2002 to present); Howdens Compressors; Precision Actuation Systems; Cooper Oil Tool; Motorola Semiconductors; Barr and Stroud Optical Engineers; Rolls Royce.

Current Job:

My current job is: - Senior Mechanical Engineer

Employer:

UK Astronomy Technology Centre
About Me

I'm a mechanical engineer working in astronomy technology design.

Read more

I'm a mechanical design engineer, currently working in astronomy technology. I've got almost forty years of experience in engineering since graduating from the University of Strathclyde and I've worked within a number of different industries mainly in the field of mechanical design and development. I have a grown up family and my hobbies are running and cycling. I'm looking to get involved in athletics/running coaching over the next year or two.

My Work

I work as a mechanical design engineer at the Royal Observatory Edinburgh, for an organisation called the UK Astronomy Technology Centre

Read more

I am current working with other engineers in the UK and across Europe on the design of an instrument for the world's largest telescope! I am also starting to get really excited about the launch of the James Webb Space telescope scheduled for 2019. I worked on the design of an instrument for the telescope and it will be a real thrill when we watch the launch, knowing that part of the telescope was designed and built here in Edinburgh! Although I am a mechanical engineer, I get to work with lots of other engineering disciplines on these astronomy projects, which makes the work really interesting.


The James Webb Space Telescope!

My Typical Day: Based at my desk in Edinburgh I work with engineers, scientists and managers locally and across Europe.

Read more

I am currently working on the design of an instrument for the world's largest telescope. This involves co-operation with teams across Europe. Just the other week we had a 'workshop' in Tenerife (the base of one of the teams). Here is a typical day in preparation for that visit and including other work: – Firstly I did some work on a document, which would help discussions at the Tenerife meeting. I 'uploaded' a draft of this document to a central database, so that the other engineers could view it, prior to the meeting (it was to do with how we would use electronics and software to monitor and control my module). I then made some notes before attending a 'coffee' meeting with some other engineers and our public outreach officer, with a view to organising something at our site for a national event called the 'Year of Engineering'. I then prepared some 'powerpoint' slides for the Tenerife meeting. These were just to summarise my 'task list' after we had a big design review last October and to suggest some things for another meeting (to do with interface connections) in Lyon, France in March. I had done a lot of design work (using Computer Aided Design software) last year for our big design review, so I made sure that there was a 3D model loaded up onto my laptop in case we wanted to have some design discussions in Tenerife. I also replied to some e-mails connected to the Tenerife meeting and made sure that all my internet connections (e.g. e-mail; document database access) on the laptop were working ok for the meeting.

What I'd do with the money

I'd use the publicity of winning the prize money to try and persuade my employer to help fund a public engagement project.

Read more

Although the money is a useful amount, I'd like to use the publicity gained from winning the prize to raise even more money (perhaps from my employer). I'd then get together with some other engineers that I work with and come up with ideas for some resources which we could develop for use at public engagement events or that could be used by individual engineers on school visits. We've done this successfully before to develop a 'Robots in Astronomy' resource although it would be great to develop some more resources which are fun to use and promote a theme like 'Engineering matters'.
My Interview

How would you describe yourself in 3 words?

Passionate about engineering.

What's the best thing you've done in your career?

Being involved with a space project!

What or who inspired you to follow your career?

Can't think of anyone when I was at school, but I'm now very much an admirer of James Dyson!

What was your favourite subject at school?

At secondary in third year - 'applied mechanics'.

What did you want to be after you left school?

An engineer

Were you ever in trouble at school?

Sometimes!

If you weren't doing this job, what would you choose instead?

Maybe an athletics or cycling coach.

Who is your favourite singer or band?

Van Morrison

What's your favourite food?

Chicken and Chorizo Risotto

What is the most fun thing you've done?

Cycled a mountain stage of the Tour de France - it was hard!

If you had 3 wishes for yourself what would they be? - be honest!

Stay healthy and well; always have a challenge in front of me; get some home projects finished.

Tell us a joke.

A penguin walks into a bar. He says to the barman 'have you seen my brother in here recently'. The barman replies, 'what does he look like'.
My profile link:
https://telescopem18.imanengineer.org.uk/profile/angusgallie/
---
---