Profile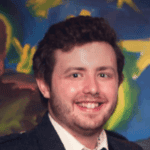 Alexander Burke
Curriculum Vitae
Education:

The University of Edinburgh

Qualifications:

First Class Master of Mathematics with Honours

Work History:

External Operations: Decommissioning Specialist ; SCORE diagnostics engineer ; Tutor - Maths, Physics & Chemistry

Current Job:

Postgraduate Student in Mathematics and Statistics

Employer:
About Me

I'm a PhD student in mathematical physics/statistics who is interested in extreme astrophysics. I live with 3 other scientists; Mathematician, Physicist and Medical Scientist in Edinburgh.

Read more

Right now I'm living in Edinburgh. Unfortunately, my landlord will not let me have pets but if I had to choose then I would choose a dog. Why? because dogs love you. Whether you want them to or not!

Anyway, when I'm not working on tricky mathematics/physics, I spend most of my time juggling and/or catching up with friends. I can juggle 5 balls and can scuba dive (safely and in a controlled manner) to up to 50m. I am also hugely interested in skiing! Although I never go off-piste (off the slopes). I leave that for professionals and so should you!

I'm also an incredibly fast typist – I taught myself how to type roughly 120 words per minute at the age of 10. This is a good thing… theoretically, I should be able to keep up with all of your questions!

My Work

I try to understand how black holes move in space, also, as a consequence, how they affect the space they move in! I am very interested in the maths and physics Einstein and Stephen Hawking (RIP) were involved in!

Read more

I am hugely interested in extreme astrophysical objects such as black holes, wormholes, white holes, the big bang and, last but not least, gravitational waves!

Think of the universe (yep, the entire thing! It's huge!) as a pond full of water. Now, throw your favourite (or not so favourite) stone into the pond of water and you will see ripples of water across the surface. What you have done is created a large amount of energy which is now being released in the form of water waves.

I do the same but with the universe! Imagine two very large (say 1 billion times the mass of our sun! Enormous!) objects rotating around each other in the universe and then smash into one another.  They release these ripples across the universe which are called gravitational waves! Gravitational waves are the hottest topic in the world right now in physics. Get involved!

I'm also very interested in wormholes, white holes, time travel and interstellar space travel. I can also explain 99% of the science that happens in the film 'Interstellar'.

My Typical Day: I sit at my desk all day, chat and collaborate with colleagues and friends on problems. My supervisor (who is a genius) will give me tasks and I will try my best to complete them.

Read more

I get into the office at around 9:00 am and spend 30 minutes answering emails and setting up a plan for the day.

I then will try and understand some form of difficult to understand topic. For example, yesterday I was trying to understand how time and space is warped and bent by very large and extreme astrophysical objects (like black holes) spinning as fast as they possibly can go!

Objects like these do some really strange things to our universe. In fact, did you know that if I was close to this spinning object and stayed there for a year or two then the people reading this message will have aged by about 40 years by the time we meet! It's really strange ideas like this which keep me fascinated in what I do!

Sorry, I got sidetracked. I will spend the day working on difficult topics like these, go for lunch and talk about the interesting things myself and other scientists have got up to. I sometimes will teach fellow university students some mathematics (if I'm lucky) and mark assignments (if I'm unlucky!).

I then go home, put my feet up and relax.

What I'd do with the money

I would likely go around schools in the UK and give talks on my research. I would also discuss why being into space research is so interesting and useful for human beings of our time!
My Interview

How would you describe yourself in 3 words?

Hard-Working, Ambitious, Friendly

What's the best thing you've done in your career?

Taken part in the LISA (Laser Interferometer Space Antenna) research industry.

What or who inspired you to follow your career?

Not too sure... probably Elon Musk... the man sent a sports car into space - all in the name of science!

What was your favourite subject at school?

Maths

What did you want to be after you left school?

Astrophysicist or Lecturer in Mathematics (university level)

Were you ever in trouble at school?

Yes... I'm an honest guy.

If you weren't doing this job, what would you choose instead?

Doctor, Vet or Astronaut.

Who is your favourite singer or band?

Pink Floyd

What's your favourite food?

Paella - hands down

What is the most fun thing you've done?

Scuba Dived on 100 year old ship wrecks in the north of Scotland (Orkney - Scapa Flow)

If you had 3 wishes for yourself what would they be? - be honest!

Don't worry about that negative sign, you'll find it soon! ; Sleep more ; Find some better jokes

Tell us a joke.

I'm excellent at telling chemistry jokes, I always get a reaction!
My profile link:
https://telescopem18.imanengineer.org.uk/profile/ollieburke/
---
---